2845 Main Street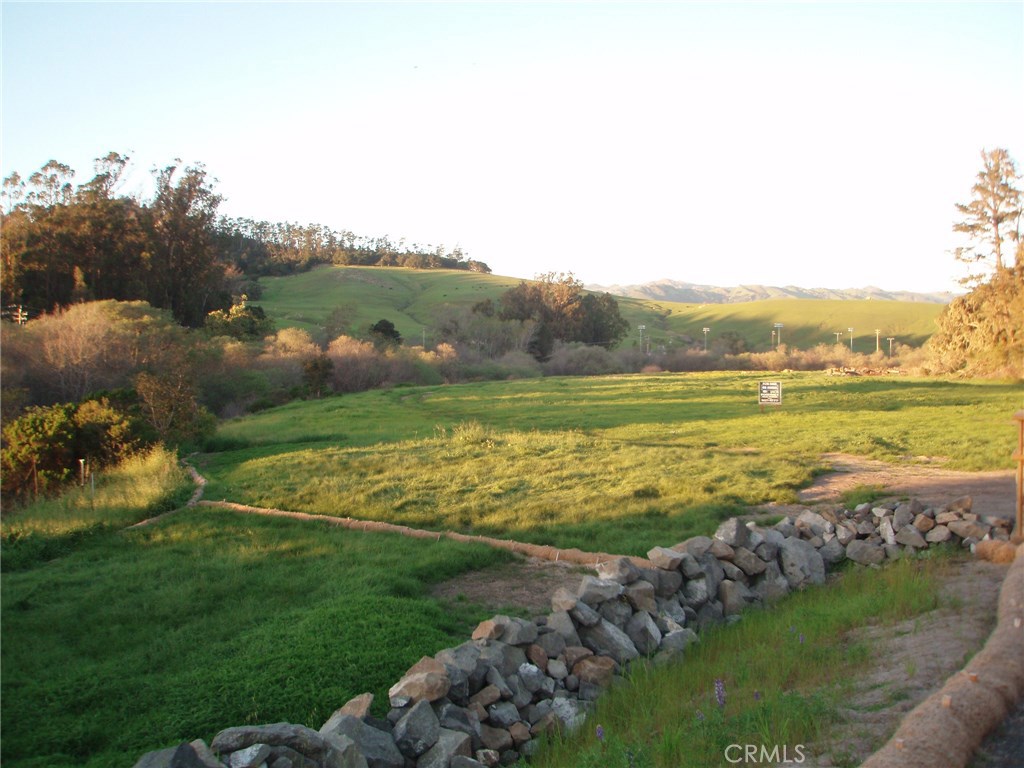 68+- acres on South Main St in East Village Cambria. Borders Santa Rosa Creek and Perry Creek. Zoned Ag with several flat areas for planting, livestock, horses, home and barn. Good water well, power nearby, gated entry. Distant ocean views & sweeping vistas of the Santa Lucia Mountains from upper part of property. Lots of wildlife & privacy in a natural setting. Close to shopping and Highway One. A rural convenient coastal property in a mild climate that rarely comes up for sale.
2075 Main Street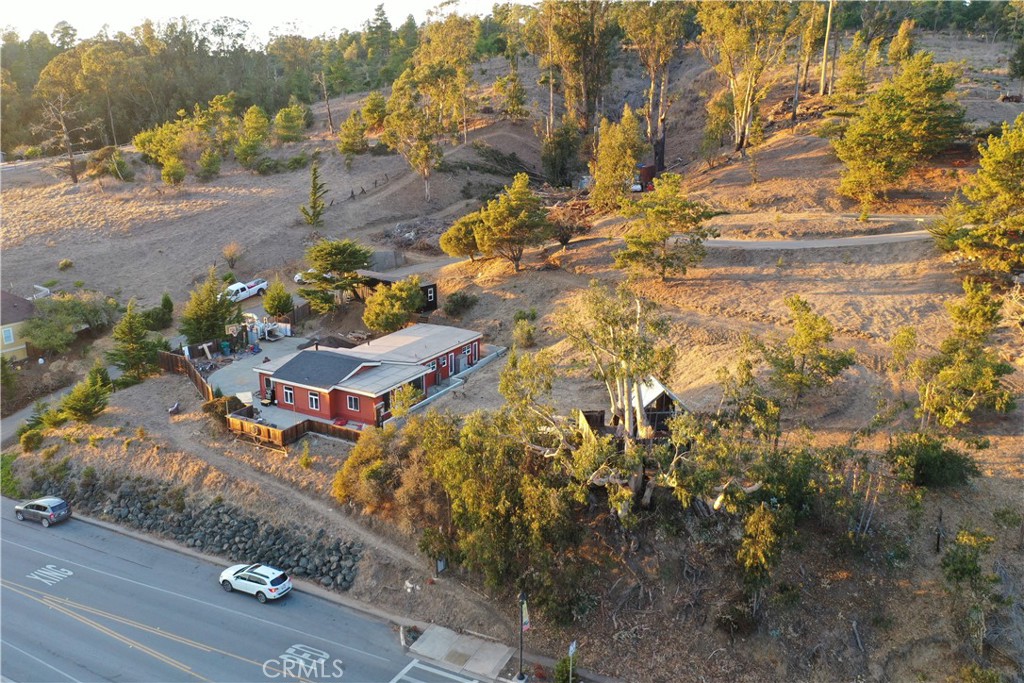 "The Flat in Cambria" Located in Historic East Village. Here is a totally private paradise on 4+ acres in a natural setting bordering a 1600+- acre ranch surrounded by forest. On the lower flat is a single level home built in 1934 completely redone by owner to revive a rustic old time Cambria feel with modern day amenities. On the Upper flat is a self-contained cabin next to a large pond and an open sun filled meadow. This is a licensed vacation rental. The property is also on the local services district water wait list for 28 EDU's of water. Future potential for a motel, or multiple units. Walking distance to restaurants & shops in downtown East Village and Moonstone Beach at the west end of Main St. There's nothing else in Cambria that compares to this awesome back to nature property! Now Offered for $1,895,000.
---
Jack Posemsky Real Estate
Cambria Real Estate Jack Posemsky
Hello, my name is Jack Posemsky, owner/broker of Jack Posemsky Real Estate. I am located in the beautiful town of Cambria, California at 718 Main Street. Cambria has been my home for 43 years.
Located on the coast of California, Cambria is the approximate midway point between San Francisco and Los Angeles. Cambria real estate can also be earmarked by its vicinity to the neighboring famous landmark, the Hearst Castle. Cambria is the epitome of the quaint small town with all of its charm and friendly disposition wrapped neatly into one. Forbes called Cambria one of the prettiest towns in America. Certainly the Cambria community is one in which to settle in and enjoy life instead of watching it pass you by. So itís no surprise to find out that Cambria real estate has numerous benefits to the homeowner looking to relocate.
Please browse through the current property listings or lot and listings in Cambria and the surrounding areas that are available. I look forward to working with you, please contact me anytime.
Visit Cambria CSD web site for questions about water and building in Cambria, click here.
Visit the SLO County web site for questions about building codes in SLO County, click here.
---
Featured Properties for December 4, 2021
---
Many Activities & Events
In order to fully appreciate the lifestyle choice made among the residents of
Cambria
review the activities offered in and around the town to witness the relaxed and laid back atmosphere found here.
---
Cambria and the California Central Coast
These activities and so many more offer proof for the peaceful living found amidst Cambria real estate. There are other noteworthy reasons to call Cambria home. Cambria real estate is served by the Coast Unified School District. This encompasses grammar, middle and high school. With a concentrated dedication to a pursuit of excellence the town of Cambria is committed to maintaining and improving the educational achievement of all of its students. The public school system is supported by the community at large through programs like Cambria Education Foundation. The recognition of the individual in the classroom is apparent by the school districtís emphasis on small class sizes. Plus, there are Montessori schools available for those who want options. A strong sense of community can be found in the small town of Cambria not only in the school system but throughout the residents in general. A coming togetherness for events and festivals demonstrates this perfectly.
The properties within Cambria real estate are a collection of diversity with a wide range in the spectrum of choices and prices. The outskirts of town offer exclusive ocean front estates that mirror the famous Hearst Castle itself. These choices include all the luxuries available plus extras outside the norm. These unique ocean view properties are part of expansive lands that are picturesque with entertainment and natural settings implemented. There are also condominiums available even though they are limited and certain restrictions implemented by the town keeps any prospects of over-development in check. In the middle of these two ends of Cambria real estate options are single family homes. A large percentage of homes within Cambria are considered second or vacation homes. These choices include everything from newly built to completely remodeled. There are mountain view properties and coastal view properties. The homes are situated in quiet residential neighborhoods or nestled in a secluded corner of the town. There are also lots and acreage available to build your own dream home.
With the choices of properties and the accommodations of lifestyle Cambria real estate is the perfect destination for a higher standard of living. Call Jack Posemsky today to get started on finding your personal higher standard.